Savage Vibes Boutique
More than a brand we are a savage style! Created by a Puerto Rican women Niurka Valle that focus on the tropical style.  Inspired by the savage side that all women have.  Our goal is to help them to show it with our trendy and unique items.  
"Put on your outfit and let the world feel your savage vibes!"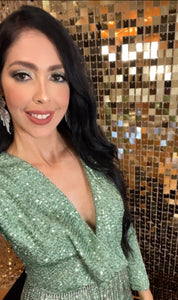 COVID-19 POLICY
Due to COVID-19 we are not accepting any returns and exchanges until further notice. For more information go to Returns and Exchanges Policy.